Rent for Life
A downloadable game for Windows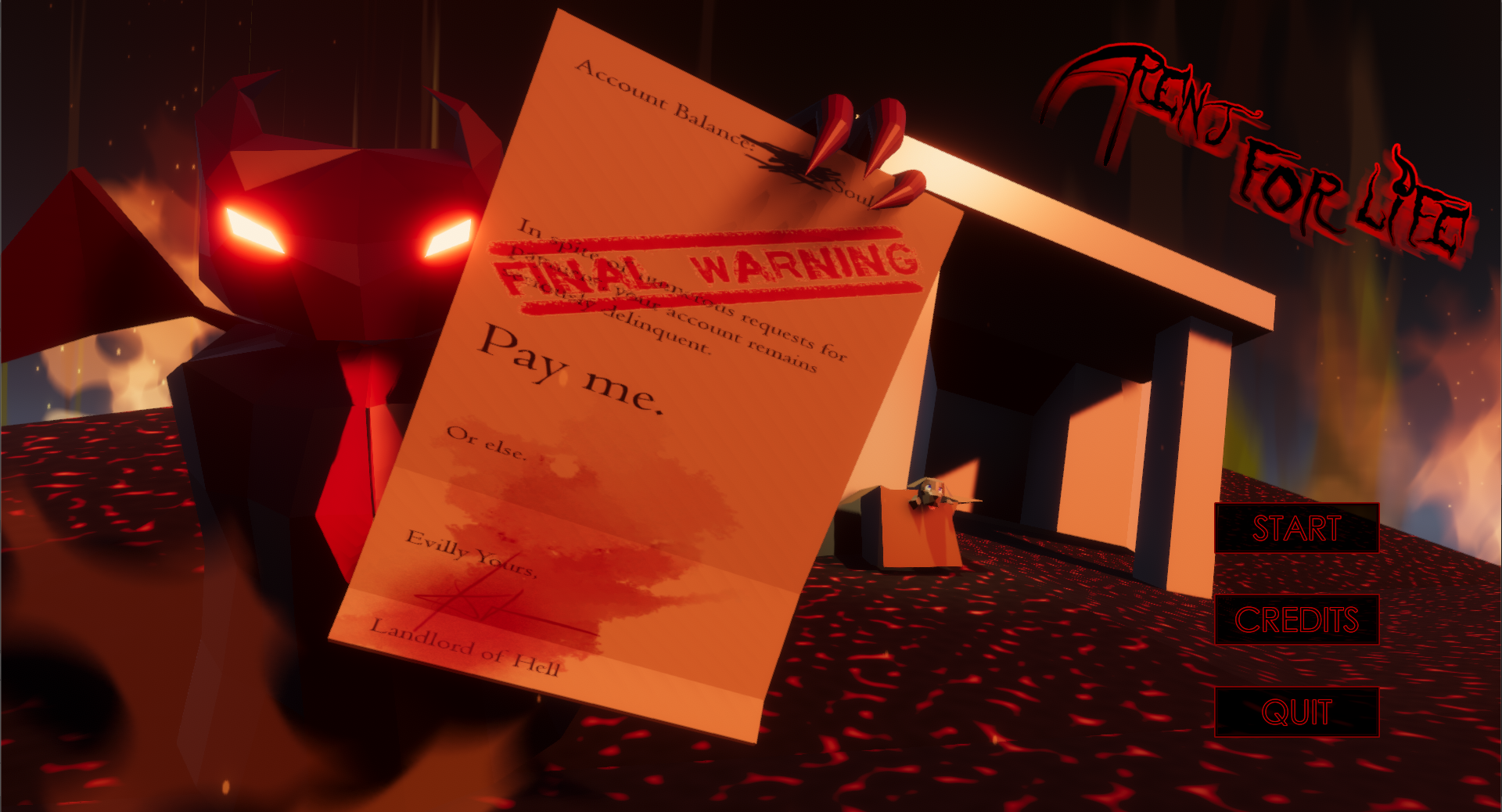 Real estate is a precious commodity, even in Hell…
… and when your landlord is the ruler of the Damned, you better pay up!
In "Rent for Life", you play as Skully McSkull the Reaper (Skully for short) who has not always been the most prompt in paying his bills, but he's a pretty OK tenant. He takes modest care of his humble shack home in his own corner of Hell, raising his loving canine companion. So when the Landlord of Hell approaches you with threats of eviction, Skully better get back to collecting the local currency: the souls of the living.
This top down 3-D game will send you to the mortal world where you will race against time to collect the souls of the living! A grim responsibility, yes, but your fiery homeland doesn't run on rainbows and kittens. Do your best to keep up your rent payments, or face the wrath of your landlord...
|| PRESS SPACEBAR TO ATTACK ||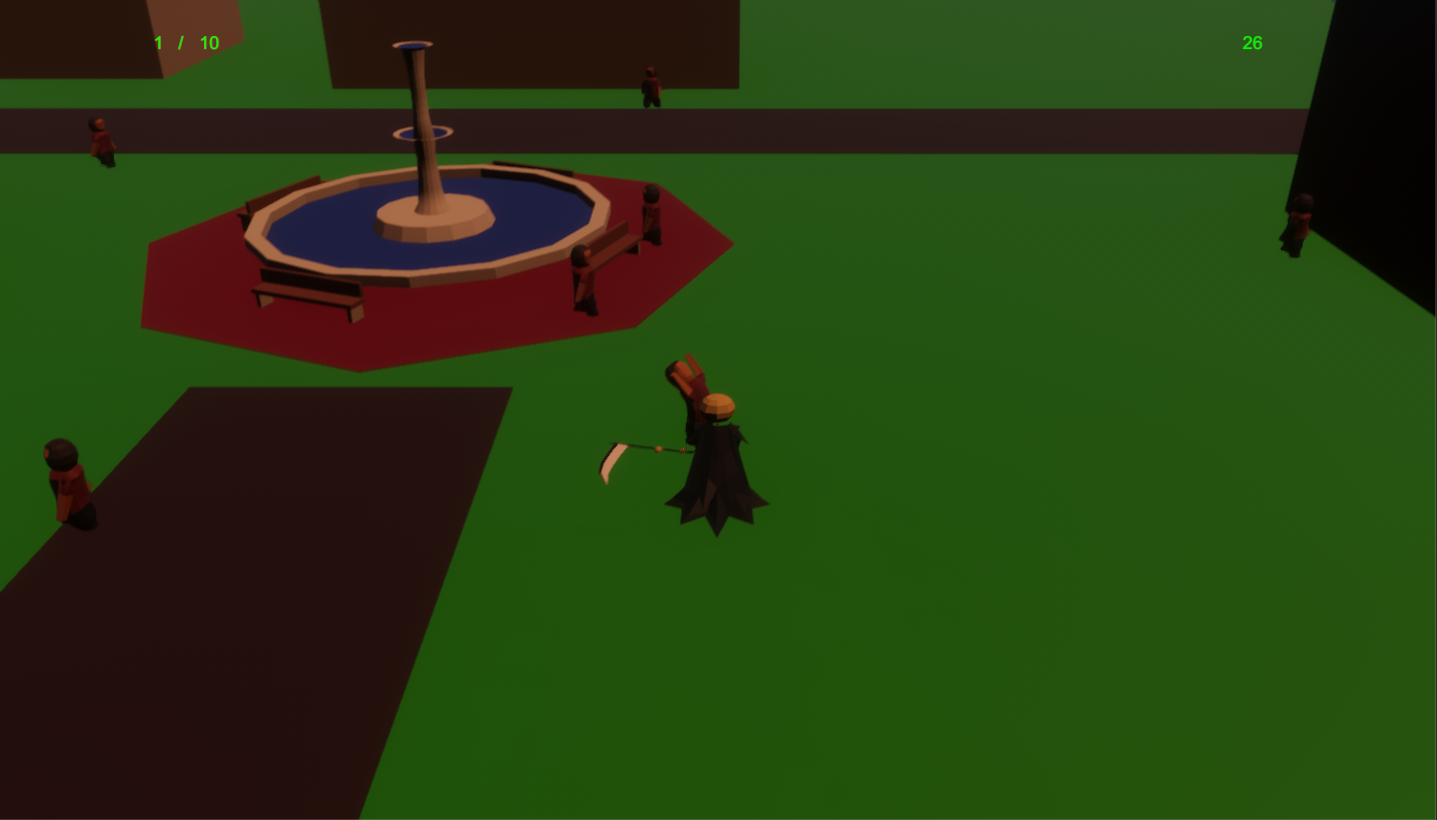 1/10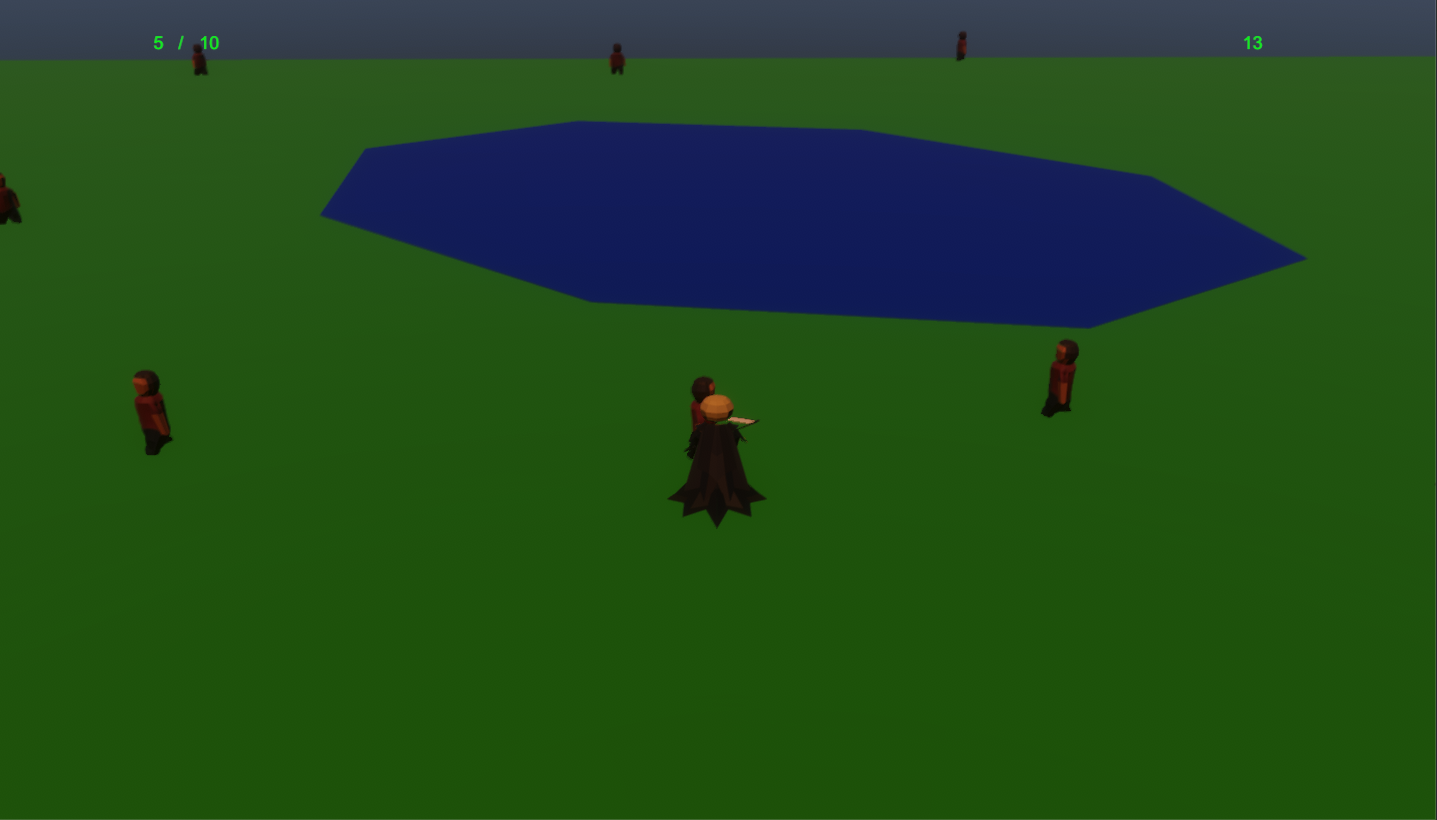 5/10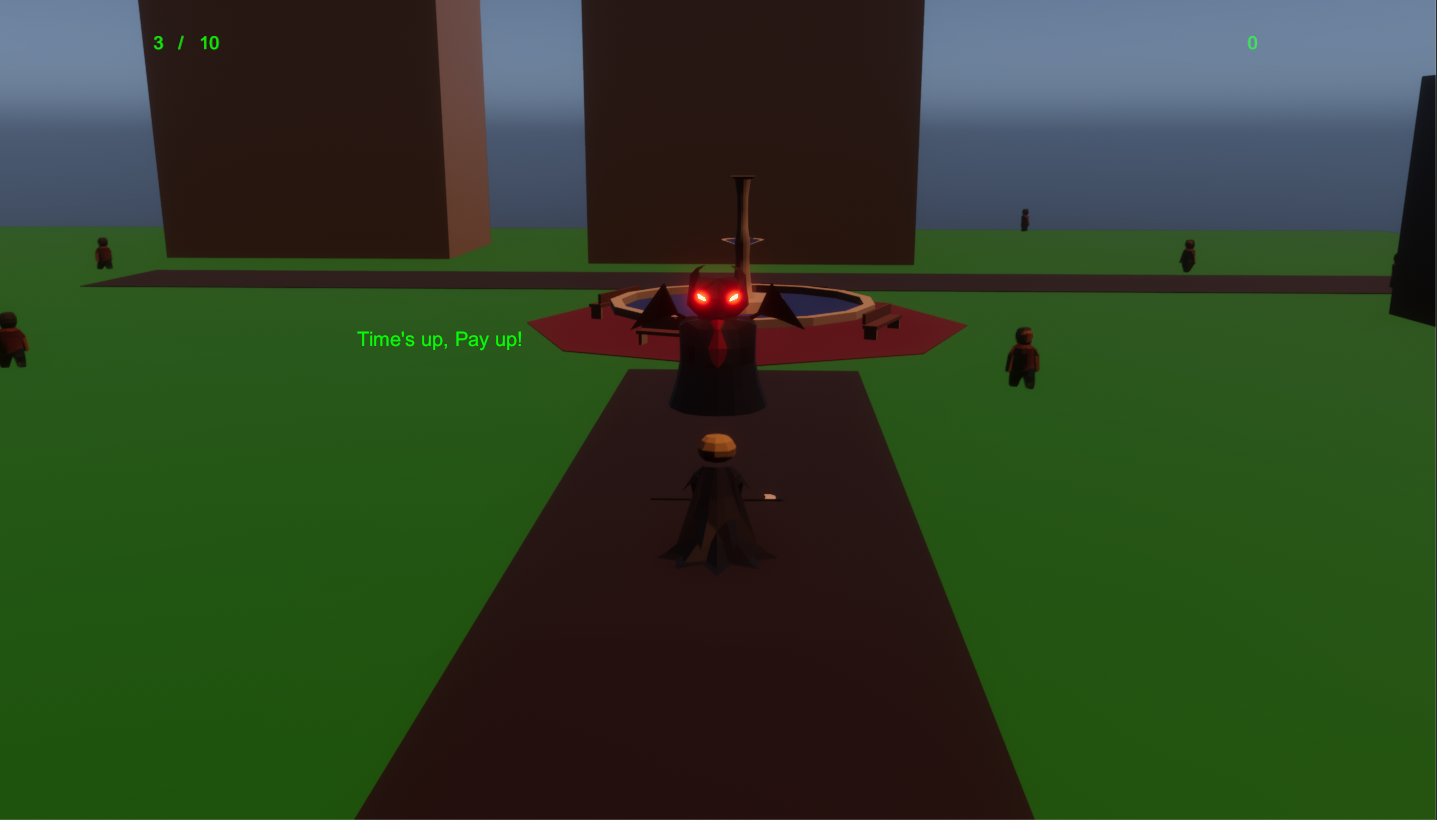 Oh s@#t / 10
Credits
Coding Wizards
Aaron E. | Dustin P. | Matthew G.
Starving Artist & "when are we getting that build together?!"
Lili K.
((No puppies were harmed in the making of this game. The humans?… well, this IS a game jam, you know.))
Download
Click download now to get access to the following files:
LD44-Rent-4-Life_A4.HR-Bugfix
56 MB